Marriott Cares
Save up to 35% - Special Thank You Rates
for Caregivers Helping our Communities
Instant Online Rate Reduction
At Participating Properties
Valid ID is required for check-in*
Travel by December 31, 2020
Promo Code | QWO
Gaylord Hotels is thankful to those that have worked on the frontlines of the COVID-19 fight. We support the first responders that worked tirelessly supporting our hospitals and communities. To show our gratitude, we have established a "Thank You Community Caregiver" at each of our five resort locations in the U.S. This special rate allows first responders and healthcare workers to take time to relax or reconnect with loved ones with travel through December 31, 2020.
Safe Summer Fun is Closer Than You Think
Experience something spectacular at Gaylord Hotels this summer! With industry-leading cleaning standards and technology, extra-stringent safety protocols and acres of indoor and outdoor spaces, Gaylord Hotels is the perfect place to discover the ultimate staycation, safely relax, indulge and reconnect.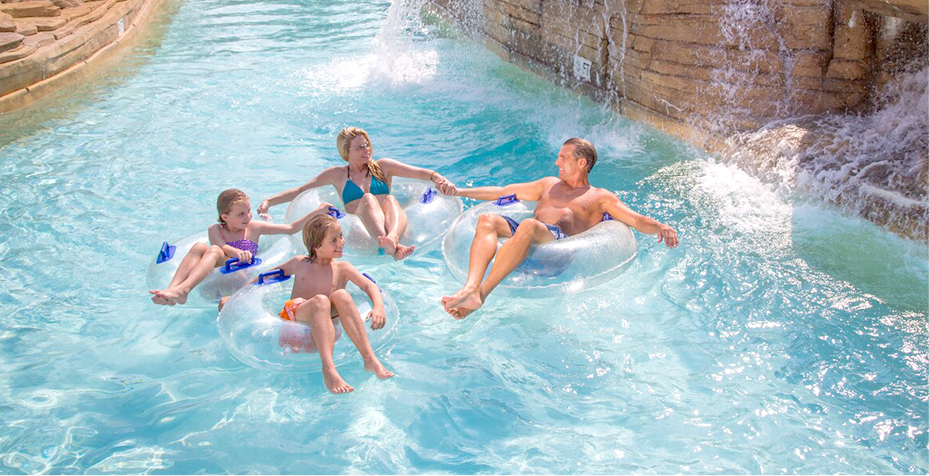 Commitment to Clean
We are raising our demanding standards to an even higher level with new protocols for the current circumstances. As a part of Marriott International's family, we have put in place a multi-pronged approach designed to meet the health and safety challenges presented by COVID-19 as outlined in Marriott's Commitment to Clean.
When guests check into Gaylord Hotels resorts over the next few months, they will notice a number of additions to the company's regimen designed to set an even higher standard of cleanliness for the hotels. Specific areas of focus include:
Public Spaces
Guest Rooms
Hand Sanitizer
New Cleaning Technologies
Social Distancing
Mobile App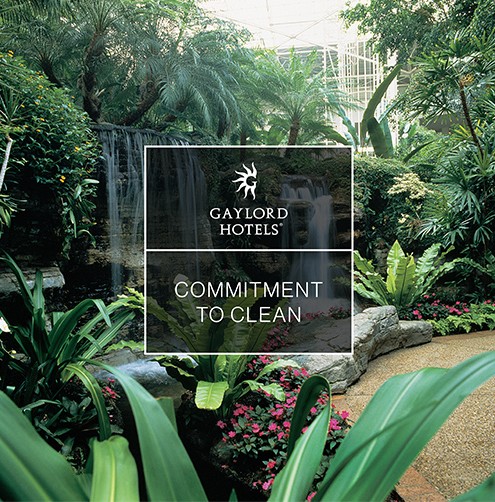 Sign up to receive exclusive updates
Reservations by phone: 
1-800-GAYLORD in the US and ask for promotional code QWO. View toll-free numbers outside the U.S.
*Terms & Conditions: 
This rate is bookable using any official Marriott reservation channel (Marriott.com, Marriott Bonvoy App, Customer Engagement Centers, or directly with a hotel) using the code QWO. All guests checking in under the Thank You Community Caregiver Rate must show identification at check-in (medical, government, military, or relief organization identification). This rate offer is good for arrival dates through December 31, 2020. Marriott will make any future determination in regard to extension of the rate as the current situation continues to unfold. Rate is not applicable to groups of ten rooms or more. Other restrictions, including blackout dates, may apply. Credit card is required to reserve your room. Cancellation policies in place at the time the reservation is made will apply. Please review government guidance to confirm eligibility to travel & stay at hotel. See travelguidance.marriott.com. Please note that a change in the length or dates of your reservation may result in a rate change.